Dave Van de Mark - A Brief Photographic History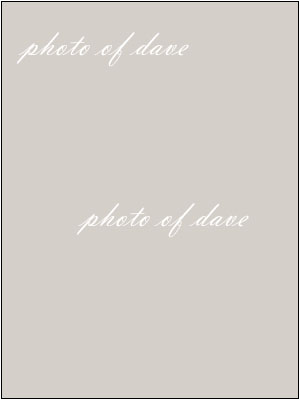 I came to Humboldt County (northwestern California) in 1963 to be a summer worker in a sawmill - then split back to Southern Cal for life as a pre-dental major at USC. I had been told the redwoods were basically logged off and that was it. On my maiden drive north, I quickly discovered the Trinity Alps country and, soon after that, many thousands of acres of beautiful redwood forests. And every thing in between. Sorry USC, there was just too much beauty here to leave, so I didn't!
My first few years were spent mostly in the mountains of Trinity County (east of the coast) and getting my feet wet around Humboldt County, my home now for 44 years. I averaged 1,300 miles a month driving as a student at Humboldt State University (sure glad gas was cheap!). Soon I bought my first "real" camera, a Nikon, and a significant step up from the $ 5 Brownie Hawkeye I arrived with.
Upon graduating from HSU in 1968, I became an environmental consultant and darkroom technician, printing custom black & white and color for folks locally for over 20 years (Cibachromes became my specialty). I also became intensely involved in the campaign for a Redwood National Park. After its establishment in 1968 and expansion in 1978, I donated approximately 5,000 images to the National Park Service, documenting events in the redwood park region between 1964 and 1978 (The Dave Van de Mark Photograph Collection, REDW 17722, is available to qualified researchers). Furthermore, I also helped create and guide several ad hoc organizations whose efforts led to the creation and expansion of several wilderness areas inland from the redwood coast. All together about 20 years of my life.
These conservation activities and my professional photo services took all my time, giving me little opportunity or $$ to either print or display a rather vast collection of images taken throughout the North Coast. Sadly, many fine images have deteriorated somewhat, victims of time and our cool damp climate. In the near future, I will begin efforts to restore, scan and print highlights of this collection, representing very conservatively at least 14,000 miles of hiking and over 1 million miles driving.
Voila! With digital to the rescue - and with tons of chemicals and fumes of the traditional darkroom a fleeting memory - I have converted nicely to a "chair potato" and "double" life as computer darkroom technician & computer service technician. It's not any easier to create and print one's work, but it sure is safer! Since I have yet to scan and convert any of my past 40 years worth of film photography, I must be content to develop my digital collection, a sampling of which is on display here on my web site to enjoy and purchase.
Recently, I have joined several workshops hosted by Alain Briot, a well known landscape photographer of the Colorado Plateau and Navajo Nation, and have returned several times to photograph and scout on my own. I Just finished exhibiting a few images taken on these journeys (I wish to thank Swandlunds Camera for the opportunity). Presently, I'm working on a series of prints taken in and around Redwood National Park, some of which are available now on this site.